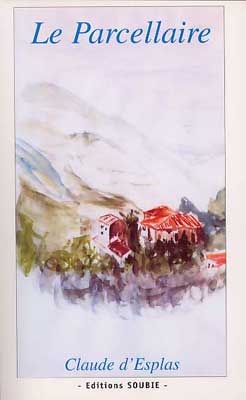 From Mr de la Bastide, I receive these few verses relative to the Apocalypse :
"Sus Toch e Alózy lusirá la luna
En nuèits d'Agost ja podetz creire
Lusirá la Nuèit e tot entrans,
Lo pas d'un amic sus la carriera
Dèivalan devès Estaniels à baich...
I dira un faidit, mort sus la carrièra".
(Over Toch and Alozy will shine the moon, in these nights of August, you can believe me, will shine the Night while one shall hear the step of a friend on the road leading into the valley towards Estaniels deep down ... That is what a faydit who died on the path will tell him).
Merces per tot. N'avem pas acabat de susar, de brulha, de combatre, Esplas ! ...(thank you for all, we have not finished sweating, burning and fighting, Esplas ! ...)
Faydit de Brouzenac
Claude d'Esplas (Le Parcellaire)
All rights reserved
Translation : Dagmar Coward Kuschke (Tübingen)