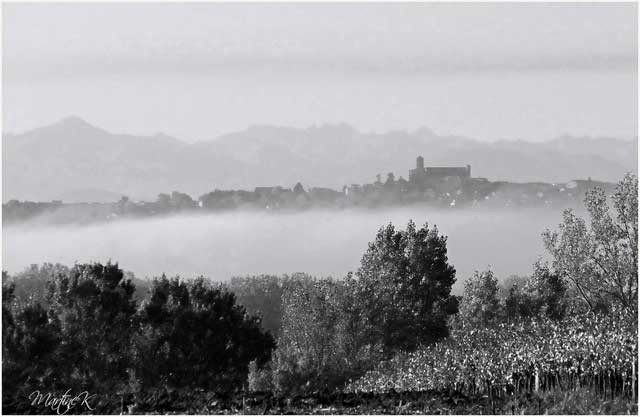 Sunday 20 August
Visit to Fanjeaux (Fanum Jovis, Anus Jovis, Temple de Jupiter), an inspired mountain top, cavern of the Dominicans, efficient rat exterminators of the cathar rodents. The Good Sisters, in civilian clothes, busy themselves channelling a group of anglican faithful under the crook of of a smooth-faced pastor. Further along, a bearded Father trots along the flank of an Irish Sister whose skirt is piously interrupted at calf-level.
The Mother Superior (superiorly ugly) of the Convent absolutely insists on showing me the beauties of the Cloister before abruptly putting her arms like a halter around the cravate (ô stupor !), probably confusing me with the donkey on which Jesus made his entrance into Jerusalem.
When I confess the scene to the physician of the place (an inexorable faithful), he kindly reassures me by explaining that this is only a matter of some diabolical temptation by a subtle Demon ; to which I reply, timidly, that it would have been enough for the Prince of Darkness to present to me the blinding beauty of some Elizabeth Taylor in order to, more surely, make "my virtue cascade".
Claude d'Esplas (Le Petit Train d'Auteuil)
All rights reserved